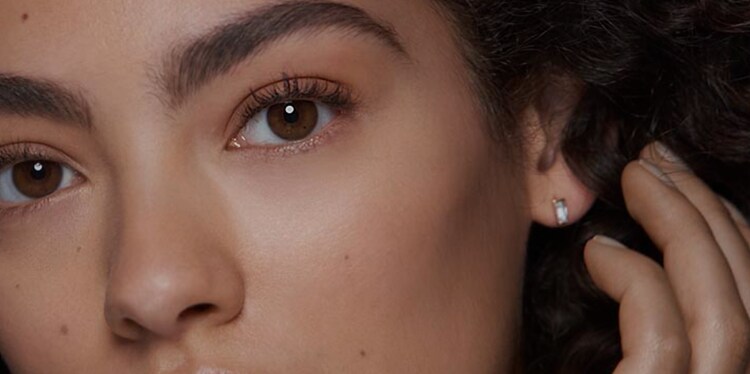 Explore tailored-to-you looks based on your eye shape with our NEW easy-to-use tool.
Everything you need—shadows, liners, and more—to create eye-catching soft to smokey looks.
How do I apply eye shadow?
Whether you're doing an everyday eye look or smokey eyes, you'll want to start with a neutral shade. When applying your eye shadow, start by applying a neutral base shadow color from lash to brow bone. Then, pick a second color that's a little darker than your first shadow and brush and blend it on the lid from the lash line to the crease to add definition. Next, you can add eyeliner and, if you want, diffuse it with a darker eye shadow color. As a final step, add mascara to complete your eye look. If you're looking for the best colors for your desired look or the type of eye shadow that might work best for you, like our Long-Wear Cream Shadow Stick, chat with one of our artists who can help.
How long does eye shadow last and stay on?
When applied, some eye shadows can stay on all day, like our Long-Wear Cream Shadow Stick, which applies easily for 12-hour wear and is budge-proof, crease-proof, and fade-resistant.
First, determine the style of eyeliner you want to have to complement your makeup look. There are a number of techniques to use, from a simple, thin line to more advanced looks (like a cat eye) that require multiple steps. To put on eyeliner, use a pencil like our Long-Wear Eye Pencil or a brush like our Ultra Fine Eye Liner Brush with a liquid or gel formula and apply as close as possible to the top lash line, using short, deliberate strokes. If desired, thinly line your lower lash line close to your waterline using the same technique. For help, chat with one of our artists.
How long does eyeliner stay on?
Depending on the formula, certain eyeliner products can stay on all day. For example, our waterproof Perfectly Defined Gel Eyeliner gives up to 12 hours of wear.
Different types of mascara can be applied in different ways. But typically, mascara is applied to clean lashes in a simple, upward motion. Once you have your desired lash coverage, allow the mascara to dry thoroughly before proceeding with additional coats or top coats. Long-wear and waterproof mascaras can be difficult to remove with water, but with products like our Instant Long-Wear Makeup Remover, removing mascara is simple and easy.
Can you put mascara on eyelash extensions?
To know whether it is recommended to use mascara for eyelash extensions, it is best to check with the technician who applied the extensions.
How do I shape my eyebrows?
Begin shaping your brows by combing your brow hairs down with a spoolie, such as you find on one end of our Perfectly Defined Long-Wear Brow Pencil. Next, find where your eyebrow shape should start by holding a pencil (or thin brush) against your nostril and aligning it with the inner corner of your eye. This is where the brow should begin. Next, to find your arch's high point, tilt the top of the pencil about 45 degrees so it aligns with your pupil, while still holding it against your nostril. To determine where your eyebrow should end, tilt the pencil further so it lines up with the end of your eye, still keeping it aligned to your nose's edge. Now that you know the position of your brow points, you can begin to outline and fill your brows from there.
Filter
Category
Eye Shadow
Brows
Eyeliner
Mascara