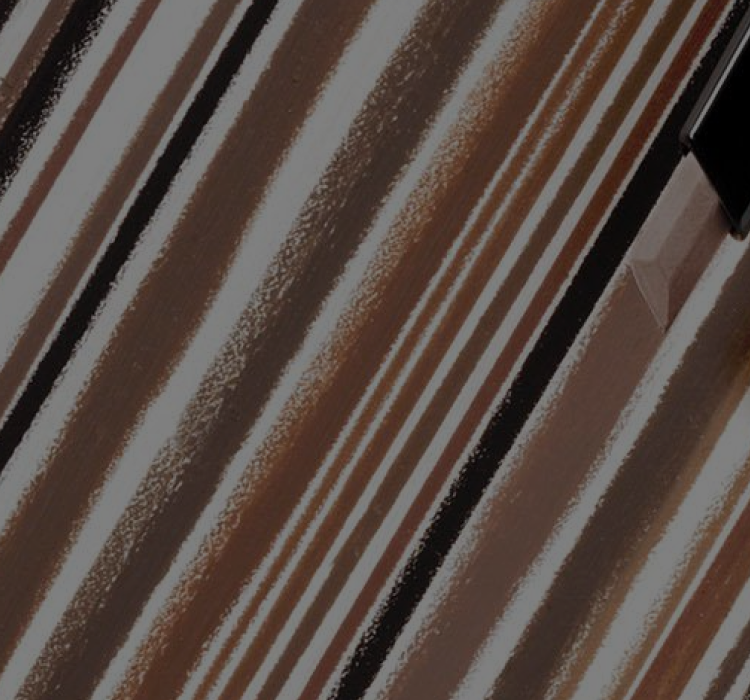 All the essentials for shading, shaping, and defining brows to ace your arches.
How do I fill in my eyebrows?
Filling in brows adds balance to facial features and defines an overall makeup look. You only need a few tools to fill in eyebrows: an eyebrow pencil like our Perfectly Defined Long-Wear Brow Pencil and its attached spoolie. Begin by using light, feathery strokes with the pencil to fill in brows. Make straight, not curved, strokes in an upward direction from the start of the brow to the arch, and then from the arch to the tail. This will give the appearance of brushed-up hairs for a fuller look.
Eyebrows frame your face and impact your overall look. There are plenty of different brow techniques and styles you can use with your makeup routine. Our Perfectly Defined Long-Wear Brow Pencil is a versatile tool to use for various brow looks. For natural-looking brows, draw very light strokes that mimic hair. To create a stronger brow, use Perfectly Defined Long-Wear Brow Pencil to draw strokes that go against the grain of your brow hairs, which makes a bolder brow statement.
Where should my eyebrows start?
To find the spot where your eyebrow should start, hold a pencil (or brow tool) against your nostril and align it with the inner corner of your eye. This determines where your brow should begin. Knowing where your eyebrow starts helps you determine if you're over-tweezing the beginning of your natural brow. Connect with one of our artists to learn more.
How fast does eyebrow hair grow?
Eyebrow growth can vary. While you're waiting for eyebrow hair to grow, there are techniques to help define your brows. When it's time to groom your brows, visit one of our stores, and one of our talented makeup artists can help you determine the perfect shape.
Should eyebrows match hair color? 
Eyebrow color may draw attention to or away from the eyes, depending on your brows' natural color and proportion to facial features, plus the shape, natural color, and proportion of your eyes. In any case, eyebrow color is entirely up to you and your own style. We believe you should go with what enhances your natural beauty and embodies your own true style. And our artists are always happy to give advice over chat.
Brow shaping, otherwise known as eyebrow arching, eyebrow design, or eyebrow grooming, is defining the shape of your eyebrows. Brow shaping defines your brows with the right eyebrow products so they frame your eyes in their ideal manner, giving you a harmonious and balanced look on your face. Any eyebrow definition starts with brow shape. An expert eyebrow artist knows how to map eyebrow shapes to your face type and will teach you how to fill in your brows in a way that compliments your features and eyebrow style.
How do I define my brows? 
To define your brows, start with the proper eyebrow tools and products. We recommend our Dual-Ended Brow Definer/Groomer Brush and our Brow Kit or an eyebrow pencil to add the definition that helps your brows stand out. First, brush your brows out using a spoolie to see your natural brow shape. Then fill any sparse areas and gaps between hairs by drawing hair-like strokes with your pencil. Next, sculpt your brow shape, and finally, brush through your brows with the spoolie to blend.
How do I use an eyebrow kit?