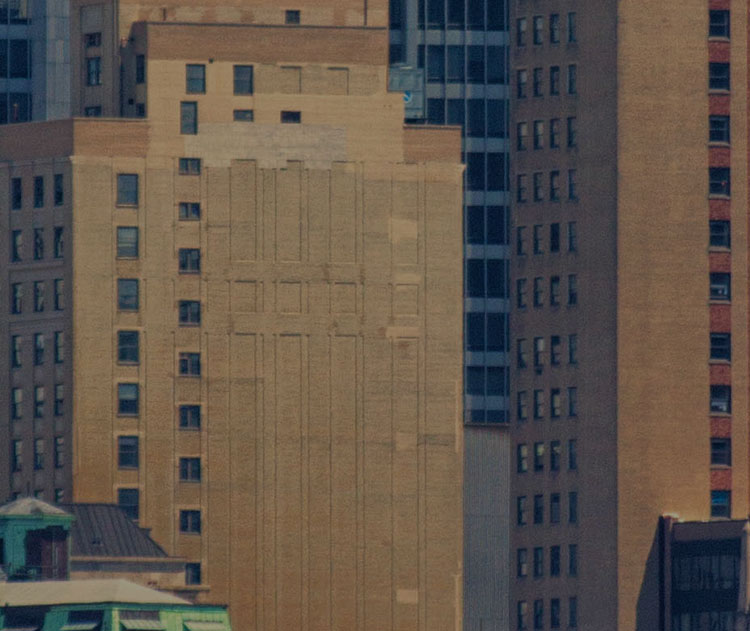 #ConfidentBeauty
In NYC
Follow along as our brand ambassadors and confident beauties from around the globe explore our hometown of Soho, sharing their favorite products along the way.
Vitamin-Enriched Lunch with Elizabeth Olsen
Our brand ambassador helped kick off Day 2 of our #ConfidentBeauty in NYC event, where influencers gathered to discuss beauty truths and good-for-you skincare ingredients, starring our top-rated Vitamin Enriched Face Base.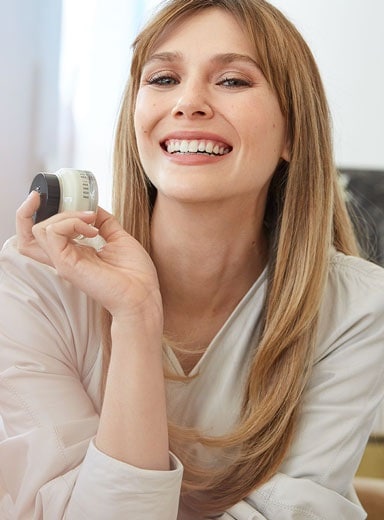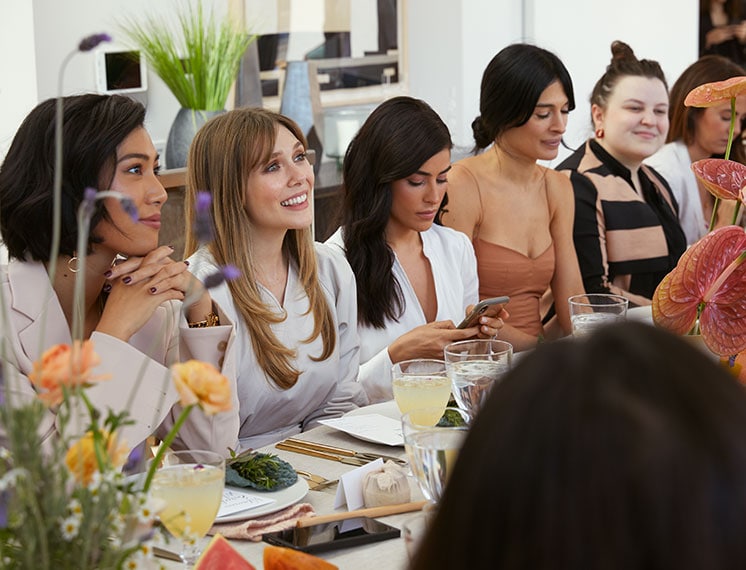 Influencers from around the globe joined Elizabeth Olsen in Soho for a Confident Beauty Q&A, curated lunch and an interactive discussion about our skin-loving Vitamin Enriched Face Base.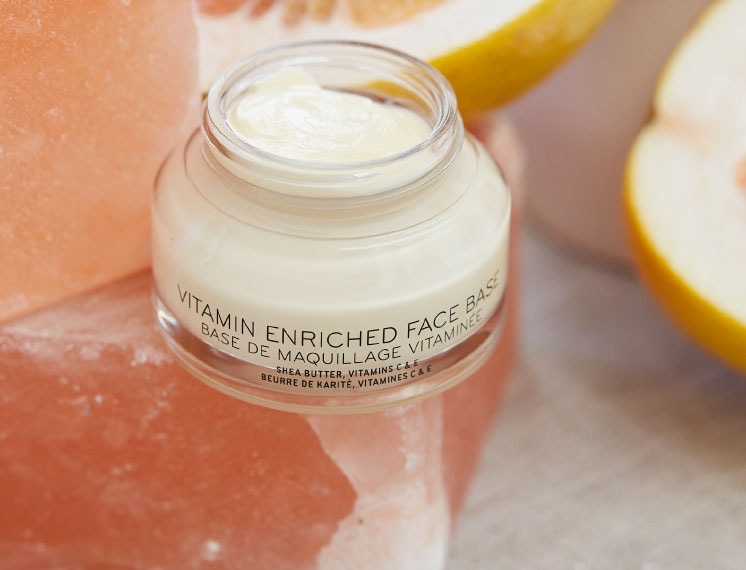 Our Vitamin Enriched Face Base combines the moisturizing power of shea butter and vitamins B, C and E with the light scent of grapefruit and geranium.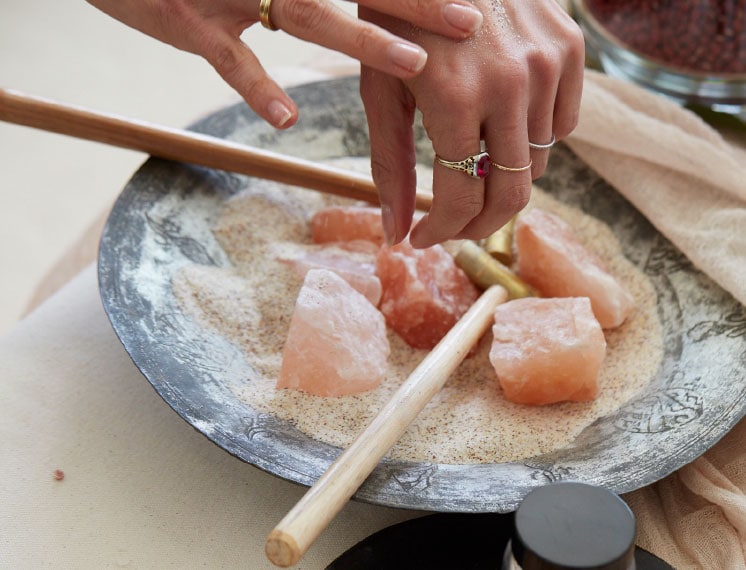 A natural exfoliator we love: our Buffing Grains, formulated with Japanese adzuki bean powder to help remove dry patches.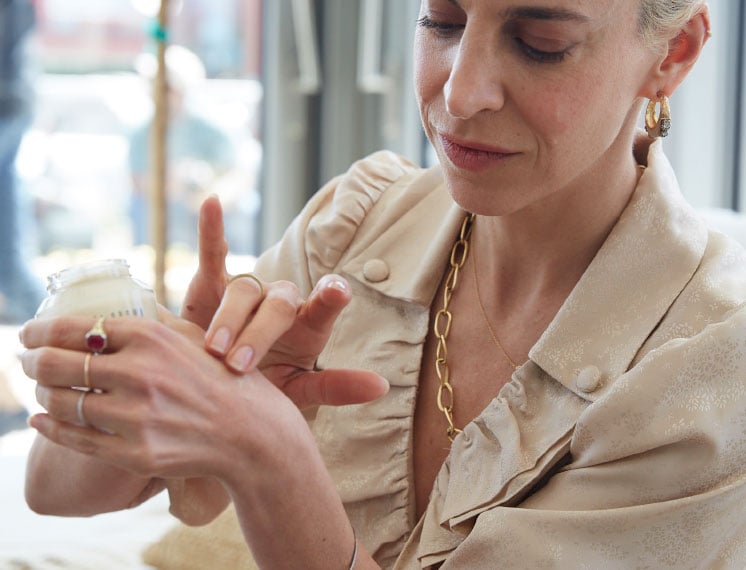 "Vitamin Enriched Face Base makes the skin feels super hydrated, plumped and soft—but not greasy in any way." – Romy Soleimani, Makeup Artist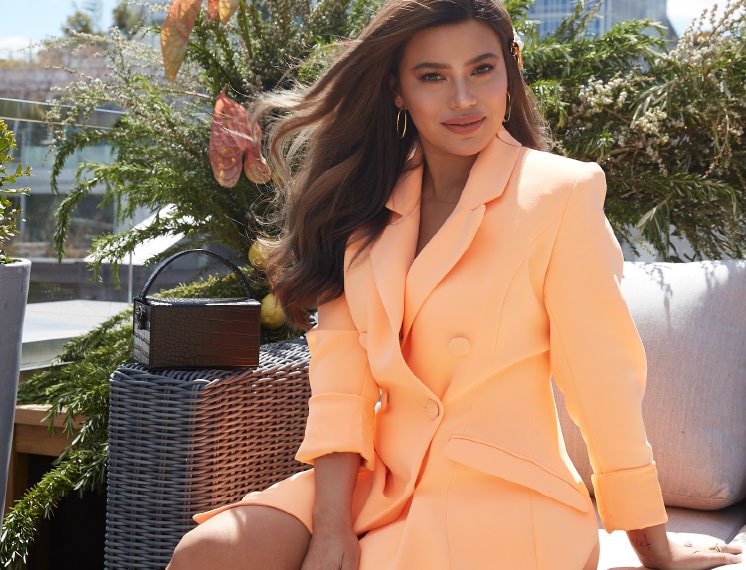 Taking in the skyline views from Soho.
Bobbi Brown's Foundation Factory
Influencers gathered at our Foundation Factory (with lab coats
and all) to learn the science behind our shade-matching
philosophy and mix up their very own shades.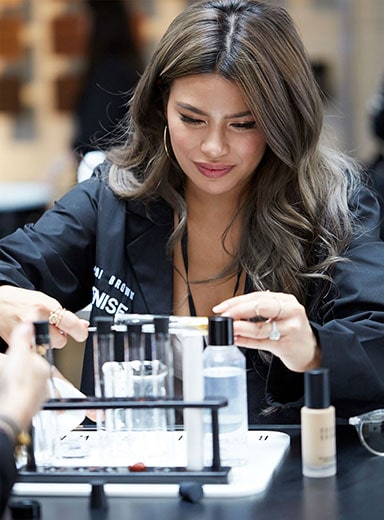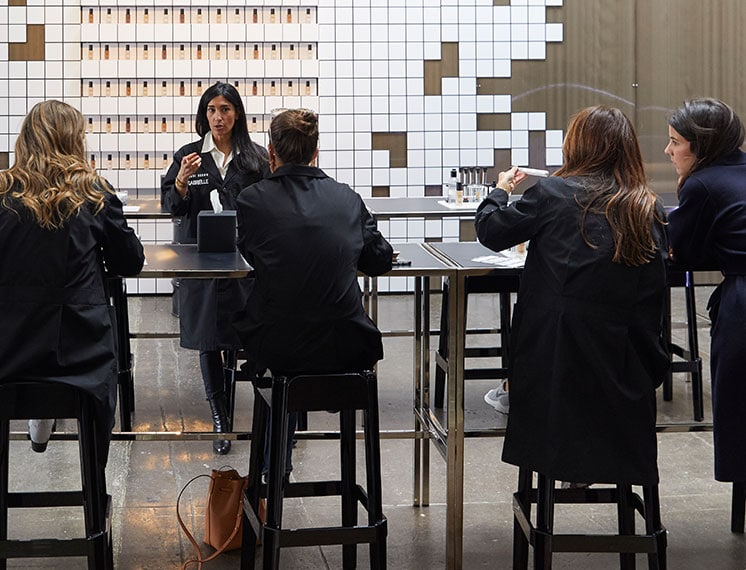 Gabrielle Nevin, VP of Product Development, explains our undertone-first approach and the secrets to finding your ideal match.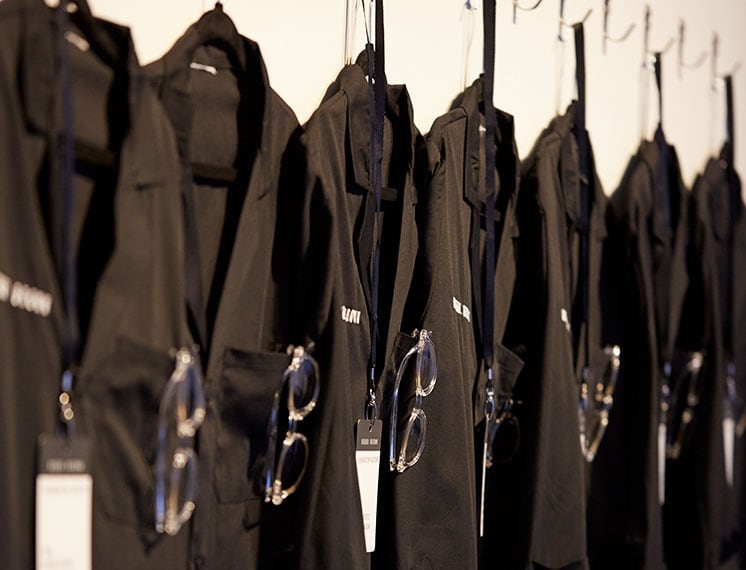 Safety first: influencers donned personalized lab coats and chic goggles while exploring the factory.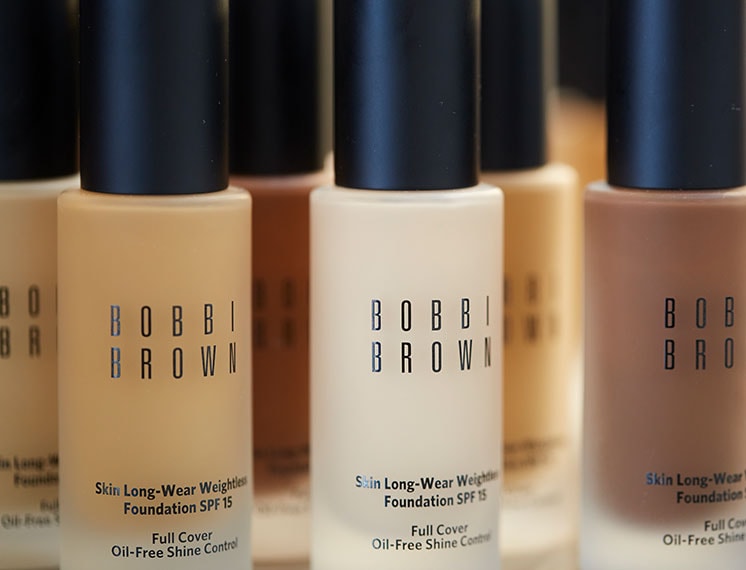 Skin Long-Wear Weightless Foundation SPF 15 provides multidimensional matte coverage in a range of shades expertly calibrated to your undertone, ensuring the most skin-true match.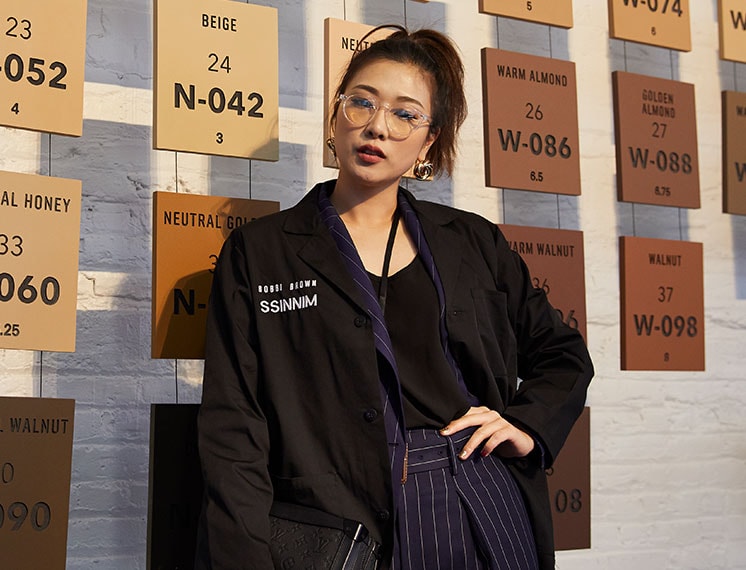 An Instagram-worthy moment in front of the Bobbi Brown Periodic Table of Shades.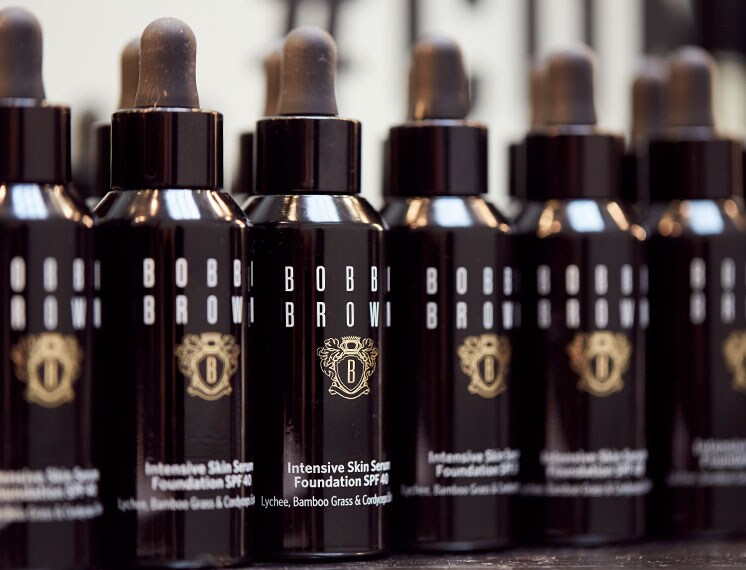 Intensive Skin Serum Foundation SPF provides a skin-true match plus silky, luminous coverage and protection against environmental damage.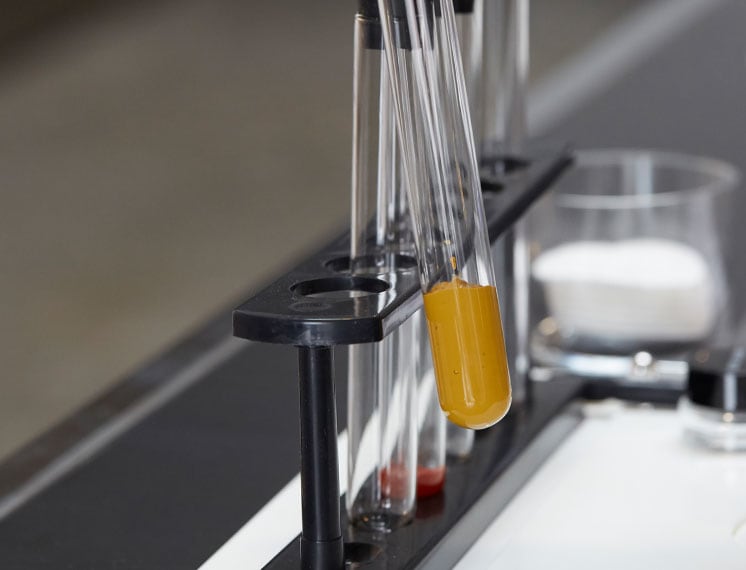 The secret is in the science—our foundations are precisely formulated to even out and correct the complexion in one simple step.
Luxe Lip Lounge with Ni Ni
Global influencers stepped inside the world of Luxe with a chic gold-themed party at the
Brooklyn Heights Social Club, hosted by actress and Bobbi Brown spokeswoman Ni Ni.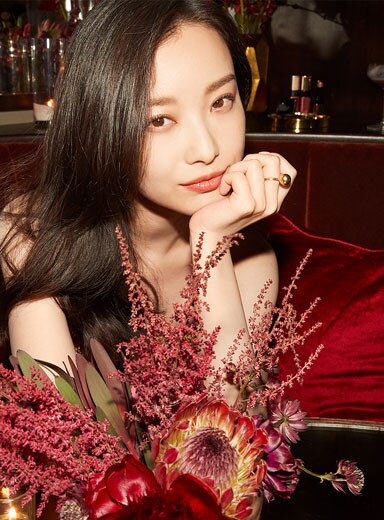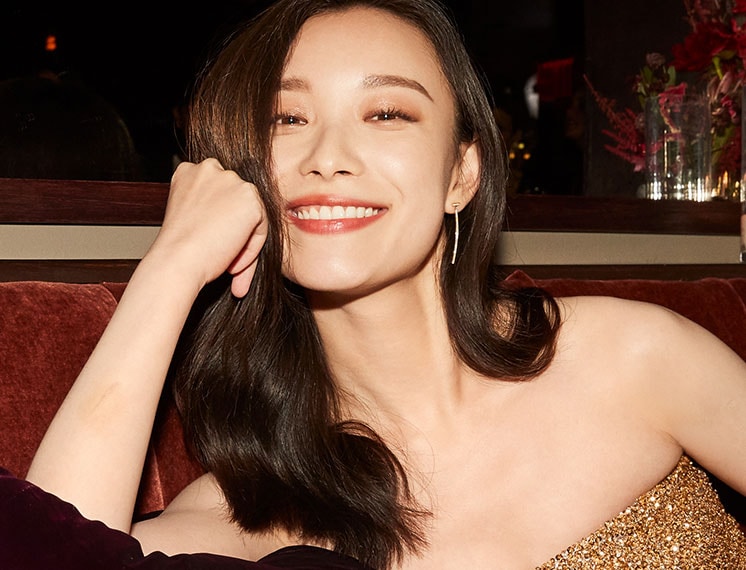 That gilded glow. Ni Ni snaps a #ConfidentBeauty photo.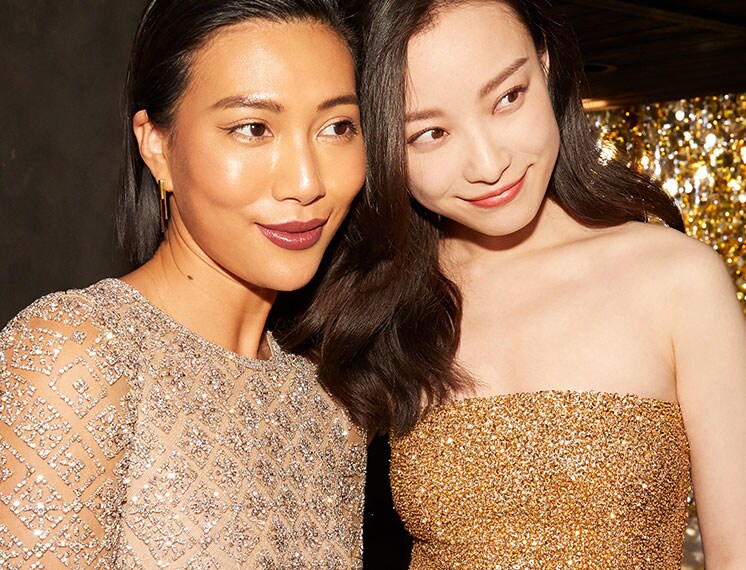 Influencers like Molly Chiang joined Ni Ni for a night of all things Luxe.
Confident Beauty Conversation
with Yara Shahidi
Brand ambassador Yara Shahidi wrapped up our week-long
influencer event with a discussion about female
empowerment, beauty norms and giving back.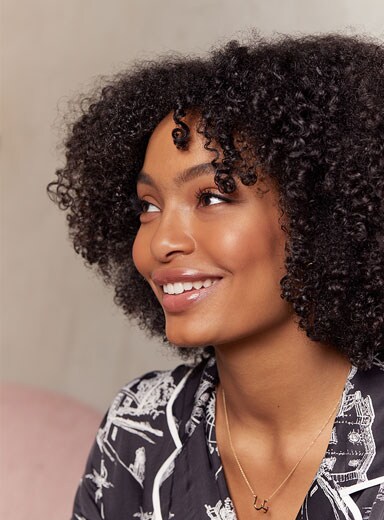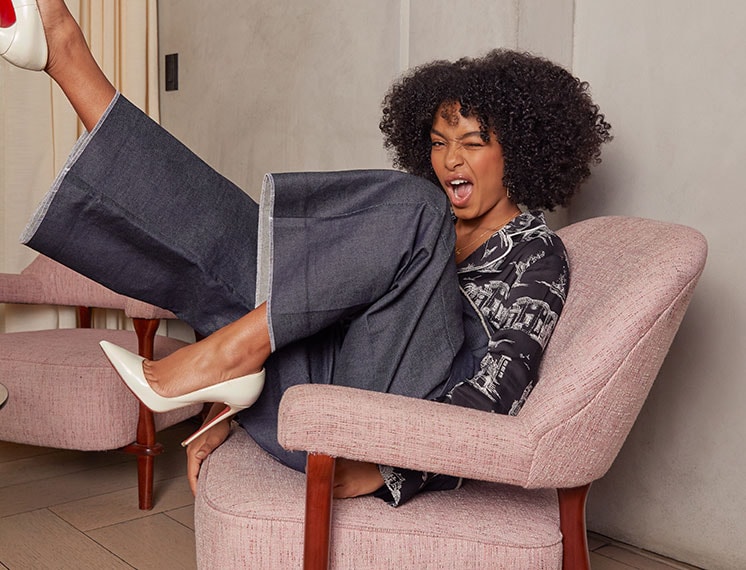 You're a role model to many people, of course. Do you feel pressured? Is it flattering?
"The generation that I'm a part of is so aware, so motivated, doing so many incredible things that I'm actually really happy to not be the face of a generation but to be one of many people. . . . [There are] so many doing the groundwork, doing community work on a local and global level."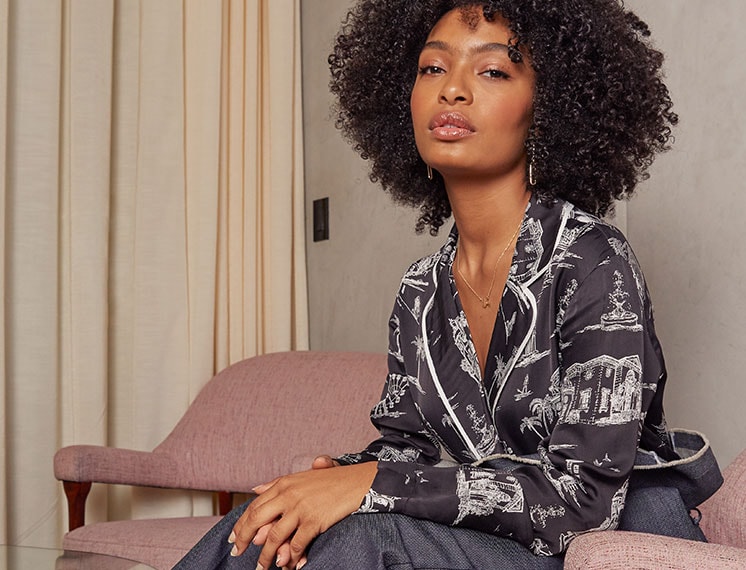 When did you figure out your go-to signature look?
"My signature look, I would have to say, is growing out my eyebrows. There was something about growing out my eyebrows and realizing how much I liked them. I'm really appreciating the heritage—the two sides of my family that came together to make me. In creating my look, I think most days it's combing out my eyebrows and putting on lip gloss."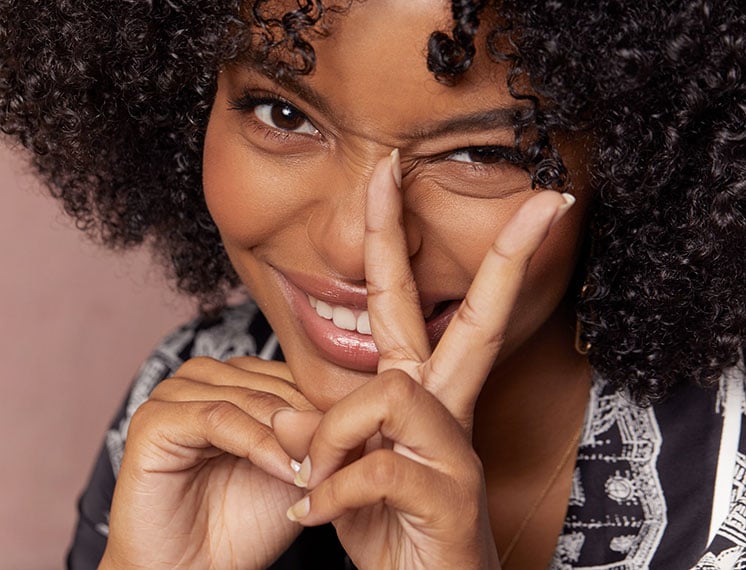 What is the link between self-confidence and beauty? Which comes first?
"So many times confidence has to come first because that's how we undefine beauty, rather than working to a standard to then gain confidence."
Beauty P.O.V.
Elizabeth shares her Bobbi Brown favorites and top makeup tips—and reveals what true beauty means to her.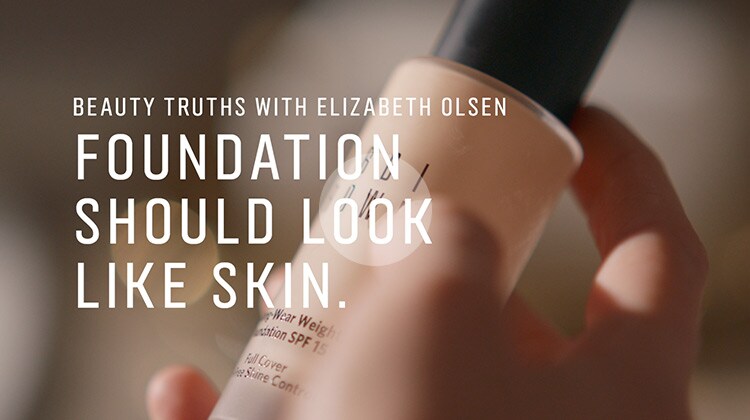 Best Shade Forward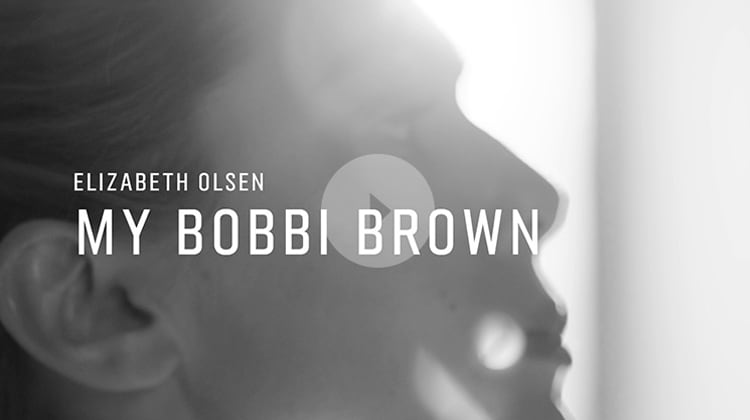 My Bobbi Brown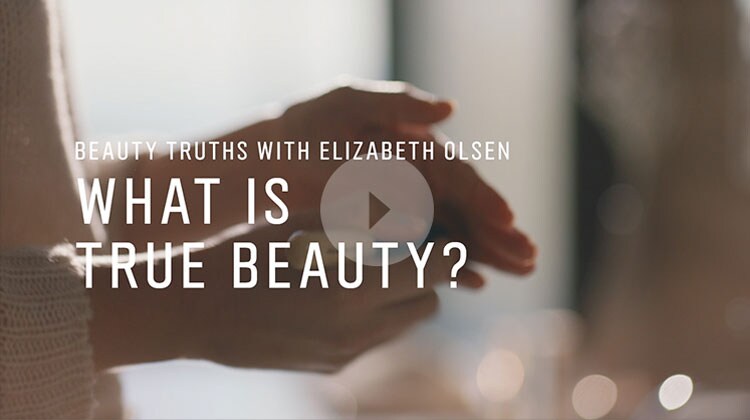 True Beauty